The major reason why organizations are positioning their supply chain functions at the strategic level is to enable them to contribute to the corporate strategy. To achieve the so much desired bottom line, supply chains are in turn coming up with the best functional strategies, especially the cost-cutting ones. One such strategy that has proved to yield magnificently, is the sourcing strategy, particularly, the global sourcing strategy.
What is Global Sourcing?
This is a sourcing strategy where the procuring entity seeks to identify the most cost-effective supply source internationally. Its objective is to take advantage of business efficiencies that may exist around the world. Such efficiencies include cheap labor, low material costs, favorable tax policies, and advanced technology, among others. The efficiencies result in low production costs and higher profitability.
A/ What is required to engage in global sourcing?
The following are a few critical success factors for global sourcing:
       1. Legal Requirements
Different countries have different government regulations. It is important to be cognizant of the trade regulations governing both your country and the country you intend to source from as well as any international law that may come into play. Try to find a reliable freight forwarder such DocShipper to make sure they will check carefully all administrative requirements
        2. Global Sourcing Skills
In addition to the general procurement knowledge, the procurement team will be required to have skills in international trade. There are various terms that can adversely affect the sourcing strategy if not well taken care of; for instance, you need to be well informed of the Incoterms to use in order to achieve cost-effectiveness.
         3. Digitization
 Global sourcing calls for digitization of the procurement process. This will make the whole procure-to-pay process easier, faster, and more efficient. With time, you may need to integrate your systems with those of your trusted suppliers to enhance the real-time sharing of information. Applications and systems like enterprise resource planning will enable such integration. This requires that you select a supplier who is equally internet-savvy.
B/ Benefits: Why Engage in Global Sourcing?
There is a whole world of difference between entities that source globally and those which have confined themselves to the local suppliers. Some of the benefits include
       1. Improved Technical Capabilities.
Doing business with a more technologically advanced supplier will place you in a better position to build your capacity. For instance, if you put a clause in the contract on the transfer of knowledge. This means the suppliers will be obligated to transfer some production or operational skills to your firm before the close of the contract. In the future, your firm should be able to manufacture and operate in-house, without necessarily engaging the vendor.
       2. Access to Goods/Services That are not Locally Available
 Thanks to global sourcing, your business can access goods/services not domestically available. For instance, firms that do car assembly in countries like Kenya can source for parts in Japan, Germany, and other countries then locally assemble them. This not only facilitates business, but also creates employment locally from ventures which otherwise could have been impossibilities without global sourcing. At the same time, new markets are created for the supplying countries.
       3. Lower Cost of Doing Business
 Local suppliers are made to compete with other suppliers globally. This competition reduces material costs, labor costs and the costs of all other factors. Ultimately, the profitability of the firm improves.
       4. Improved Quality
This can be attributed to two factors; first, you are sourcing from the best supplier globally, with the best technology. This guarantees you the best quality. Secondly, to remain competitive, the suppliers will have to give the best quality at the best prices.
C/  Challenges of Global Sourcing
While you could only be looking into the benefits of global sourcing, it is imperative to take into considerations, challenges that you are mostly like to face while engaging in the trade. Some of the most common include:
         1. Communication barriers
One of the biggest communication challenges is the language. If you are buying from a supplier where there is no common language between the two of you, you will hardly succeed. For instance, most of the Chinese nationals communicate in the Chinese language. If you cannot speak Chinese, you can imagine the challenges you will have, especially if you need to negotiate on some terms. Time zones are another challenge in that different regions are in different business hours globally. This will require you to be cognizant of your supplier business hours in order to facilitate communication.
          2. Lead times
If you are a believer of just-in-time systems which call for smaller and frequent deliveries, global sourcing may not be your cup of tea. This is because the concept in most cases increases the lead times due to factors like the bid preparation period, transport, shipment bureaucracies, among others. This is made worse if the sourcing process entails prior supplier audits, conferences, and negotiations which may require a lot of travel.
To achieve desired benefits from global sourcing, your procurement planning should take this factor into consideration right from the word go; ensure you start the sourcing process early enough to avoid likely downtime due to late deliveries.
         3. Exchange Rates
 Some currencies are volatile and exchange rates keep fluctuating. This can drastically affect the quoted price which could set you off-balance. To overcome this challenge you need to agree with your supplier, on a longer price validity period
D/ When Will Global Sourcing Deliver The Best Results To Your Entity?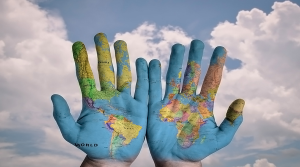 Not all your needs will be met through global sourcing. It is imperative that you do a critical analysis of your product, supplier, and location before you make a decision on what and where to source. Such evaluation entails the following dimensions:
          1. Location Analysis
 Having a geographic strategy will assist you in selecting the countries to source from. You should settle for a country that has a comparative advantage in labor costs, political stability, raw material costs, technology, and infrastructure, among others.
         2. Product Analysis
You should be able to map your products so that your source globally, only the products that will bring more benefits at  minimum risks. For instance, products whose production is more labor-intensive. Other factors to consider while mapping products include durability, portability, lead time, and demand variations.
         3. Supplier Analysis
Thorough supplier evaluation should be conducted to ensure he has the capabilities like quality assurance, process capabilities, facilities, and security, among others.
There is no doubt that with globalization, the world is swiftly becoming smaller and smaller by the day. To remain in business, organizations have to keep pace with the rate and embrace strategies that match, if not outsmart the changes. Global sourcing is one such perfect strategy that will help businesses remain competitive if they properly tap the benefits that come with it.