The coronavirus outbreak is first and foremost a human tragedy, affecting hundreds of thousands of people and businesses. A growing impact on the global economy. This page is intended to provide on the real-time to business leaders a perspective on the evolving situation in the world and implications for their businesses.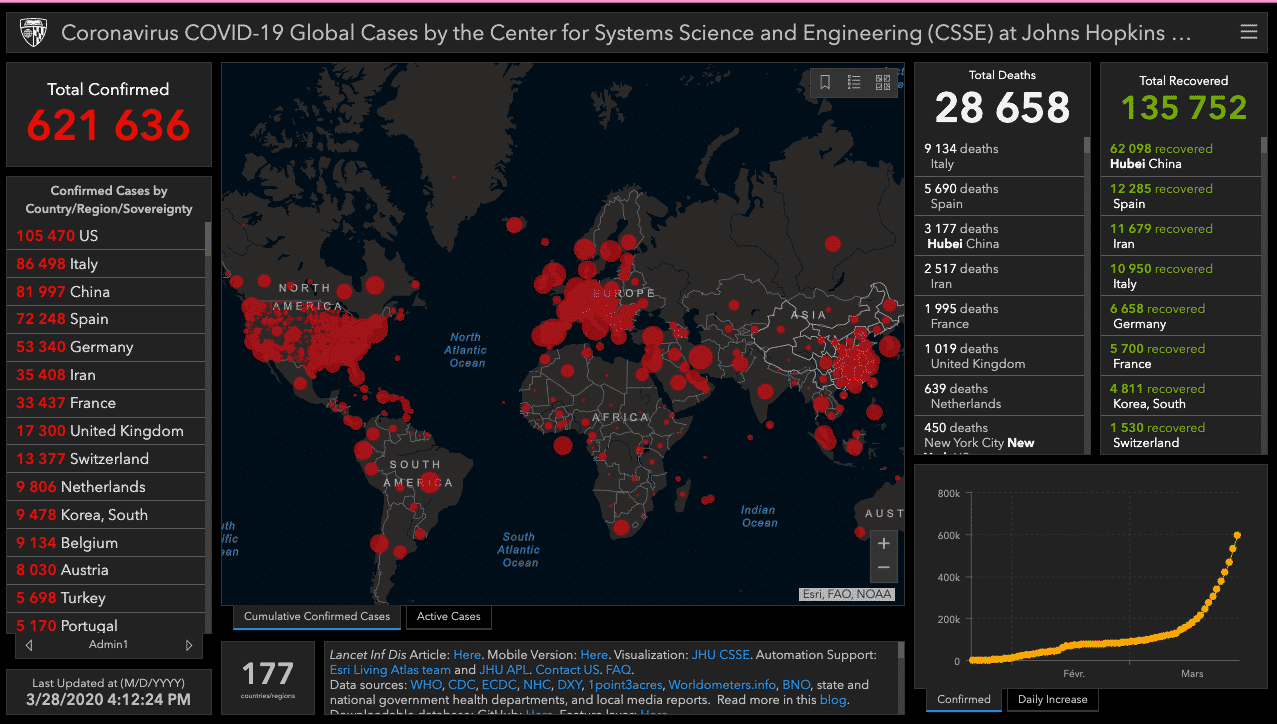 Reference: 
Dong E, Du H, Gardner L. An interactive web-based dashboard to track COVID-19 in real time. 
Lancet Infect Dis
; published online Feb 19. 
https://doi.org/10.1016/S1473-3099(20)30120-1
.